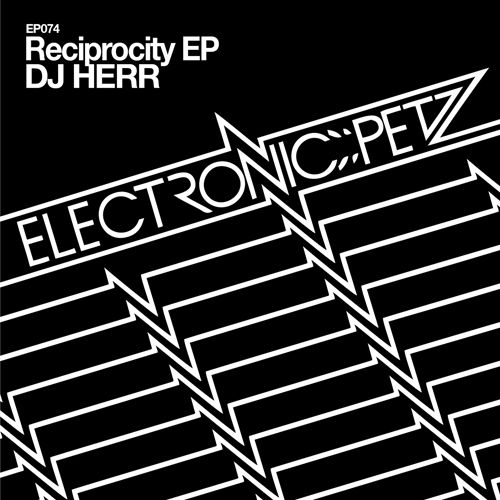 Release Date:
June 6, 2014
Previews:
DJ HERR - Reciprocity (Original Mix) - Electronic Petz
DJ HERR - Spelling - (Original Mix) - Electronic Petz
Description:
Electronic Petz is more than a record label. It is an emblem made in the image and likeness of the Italian producer who lives in Paris SLOK, an artistic laboratory that defends without sound making his pitches, and the same time, serves as a platform to promote the artistic talents of his closest entourage. This new release, the number seventy-four , is signed by DJ Herr, regular artist of international electronic scene and one of the stalwarts of FACT, one of the strongest brands in the current musical framework. 'Reciprocity' uncorks the release with a muscular exercise endowed with certain electronic and hypnotic elements. 'Spelling' designs a mural of deep sounds and danceable melodies with some housy influence. A warm groove and impregnated with swing, increases gradually until reaching full emotional catharsis that comes on as a pure and bright light. Undoubtedly, a fledged whiplash emanating clubber romance everywhere. If something is seen in the usual Argentine sound schemes is an unconditional love for details and manual processing, which is why his works are manufactured with great precision. This release is a clear example of this. We will have to wait until June 6 to taste it.
Artist Info:
www.fact-worldwide.com/events/dj-herr
Label Info:
www.electronicpetz.com