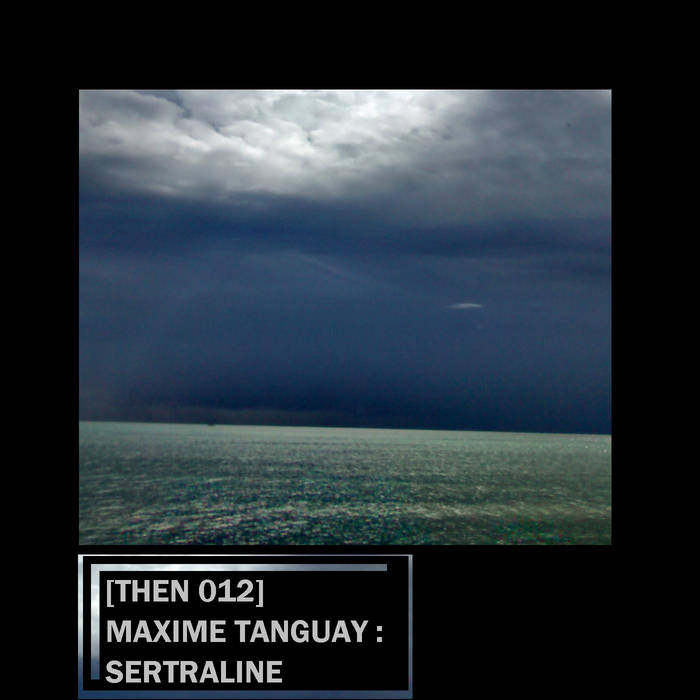 label: the end is near
cat. number: then012
title: sertraline
artist: maxime tanguay
track listing:
1. intro (a minute) 01:22
2. has been 05:16
3. i never was 04:57
4. nain field 03:15
5. twin forest 03:27
6. pool side 08:20
stream & download:
www.the-end-is-near.bandcamp.com
(3$)
www.archive.org/details/then012
(free dl)
about
''Sertraline belongs to a class of medications known as selective serotonin reuptake inhibitors (SSRIs). It is used to treat depression, panic disorder, and obsessive-compulsive disorder (OCD). Sertraline works by affecting the balance of chemicals in the brain. Specifically, it increases the level of a neurotransmitter called serotonin in the brain. Increased serotonin levels can help improve mood, reduce panic attacks, and treat OCD.''
note:
Featuring Galerie Stratique on tracks 1, 2 & 3.
(Gong, vibraphone & analogue synths loops )
galeriestratique.bandcamp.com
Featuring Substak on track 6 .
(drone / low frequencies)
substak.bandcamp.com
enjoy!