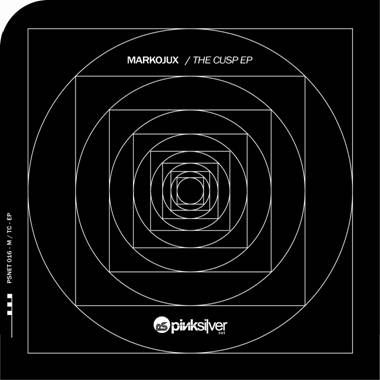 Pinksilver stalwart
Markojux
returns to the label's Net imprint with '
The Cusp
' EP, a selection of dark, eminent techno cuts showcasing his versatile production style.
'
Rack Hoon
' is a journey into eerie sonic soundscapes, complete with ominous stabs and twisted hooks that are woven deep into a rumbling bass line.
'
Lysurgic
' continues on the murky ride into the night, sounds that are bare and bordering on the paranormal, full of warped samples and layers of thick, harmonious rhythms.
'
Friction Emo
' is a track full of tension and pressure, resistance and conflict - finding itself bent in sonic stabs and threatening pads. This cut is not for the faint hearted.
Closing out the release is a remix of
Friction Emo
by London starlet
Truss
. Known for his moving and more sinister take on techno soundscapes, he does not disappoint with his interpretation of Friction Emo, pointing to the glory days of Detroit but with a fresh and original take in 2010.
Pinksilver Net. Its more than just music, it's a lifestyle, it's a state mind.
Track Listing:
01 – Rack Hoon
02 – Lysurgic
03 – Friction Emo
04 – Friction Emo (Truss Remix)
Complete Release:
http://www.pinksilver.net/releases/psne ... net016.zip
ENJOY!!
www.pinksilver.net