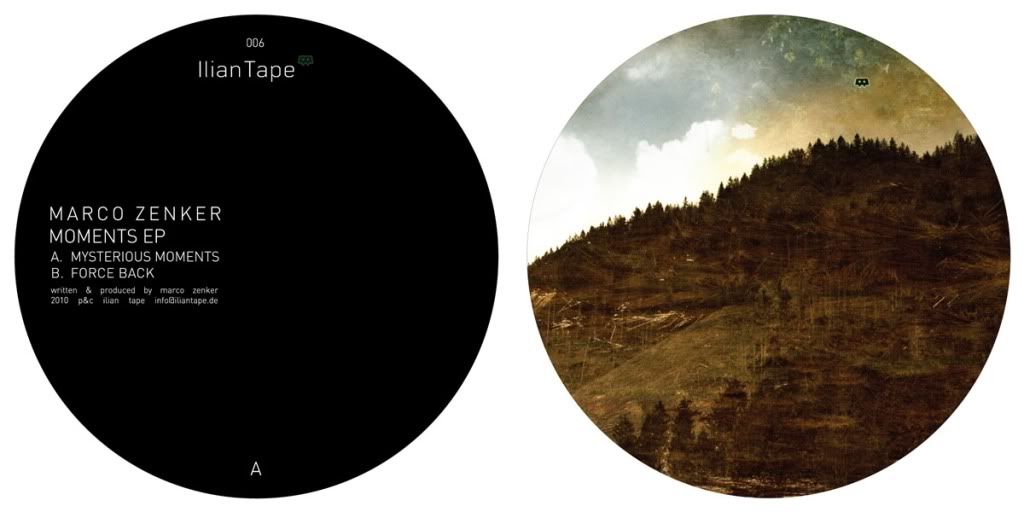 Ilian Tape 006
Marco Zenker - Moments Ep
A
Mysterious Moments
B
Force Back
It was just a matter of time for Marco Zenker's first vinyl on Ilian Tape.
After 3 digital Eps, a handfull of rmxes and one side on the Harry Klein 001,
he strikes back with his probably most impressive cuts to date.
Marco experienced many mysterious moments on Munich's dancefloors so far.
Munich's dancefloors are mysterious - for those who know.
The time will bring changes. Force back - lay down and wait.
Jump on, turn around and move. Open up and sing.
Prepare your body for her and come back.
More or less that's Marco's intention on his first own 12".
It's deep and smooth, at the same time energetic like a Bavarian thunder.
Get it on:
Decks
Ilian Tape
Marco Zenker