---
mnml mmbr

Posts: 240
Joined: Mon Feb 16, 2009 2:01 pm
Location: Belgium
atomik_snail wrote:Nice one Christ ! was trippin last night and gave it a listen:)) sh!t got me looking over my shoulder "who goes there?":)) Btw nice remix of "Tears for fears"
Ah heck, I'll confess. It wasn't exactly the summer that was making me happy, either.
---
thought id whack this up as its been a bit slow round ere:
my latest mix, dark twisted menacing hypnotic Hefty techno mixed for Death Techno Podcast, my first ever purely techno mix.
www.soundcloud.com/hefty/death-techno
hope you enjoy it!!
cheers!
---
Hi there!, here is a minimal session that I recorded some time ago hope you guys like it!
www.soundcloud.com/aldopg
TRACKLIST:
1.- Sergio Sorrentino - Drink My Poison
2.- Der Dritte Raum - Chido Wey (Jon Gaiser Fraktional Remix)
3.- Donor & Truss - Falling Apart
4.- Re:axis - Lost In Your Mind
5.- Dandi & Ugo - Roipnol
6.- Gaiser - Half Life
7.- Rickzor - Time
8.- Gaiser - Flashed
9.- Gaiser - Oolooloo
10.- Gaiser - Pullpush
11.- Gaiser - Mfnstmp
12.- Tobias Felbermayr - Serotonin
There you can find my first track I made so you can leave feedback and tell what you think
I'll be uploading more sessions so stay tuned
---
Ive been given my own radio show on
www.fnoob.com
: DARKER SOUNDS
Starting December 13th 8-9pm (uk) the show will focus on the darker side of dancefloor orientated minimal and techno. I will strive to feature the latest and greatest from the underground, including fresh unsigned tracks from new and exciting producers via my soundcloud group (
www.soundcloud.com/groups/dark-minimal-dark-techno
) and also guest mixes. If its dark, druggy, disturbing, twisted, sinister or deviant you will find it here.
Please contact me if you would like your tracks to be played on future shows or if you would like to submit a guest mix
Join me on this voyage into Darker Sounds.....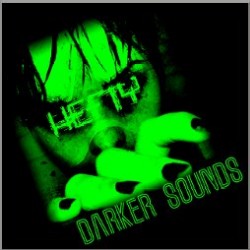 ---
Posts: 27
Joined: Tue Jul 17, 2007 2:04 am
Location: Mexico
Contact:
---
---
wow i started this thread nearly 3 years ago and its still goin!! nice
lots has changed for me since then!!
---