Hey everyone
we are very excited to be showing you our new sound library for Zero-G called "fraktale fragmente".
I created the edits for the great sound-designer Phillip Staudinger & Dennis Grell (aka Neue Heimat). Over 3 years they recorded a bunch Synthesizer, field-recordings, foley and underwater sounds. They built up this dirty and noisy sound library which sounds a bit like a bad dream of an apocalypse. Perfect to play around in this difficult time of quarantine.
If you are interested in this Library take a look at the website of Zero-G.
https://zero-g.co.uk/products/fraktale-fragmente
Thanks to all the reviews and beta tests:
Philipp Milner (HUNDREDS & Clueso) Robert Babicz, Alexander Kowalski, Susanne Kirchmayr, Asmus Tietchens. Und einen
Dank an die Kollegen die jetzt gerade Beta-Testen: Extrawelt, Efdemin, Monoloc
und Hainbach.
Cheers Pelle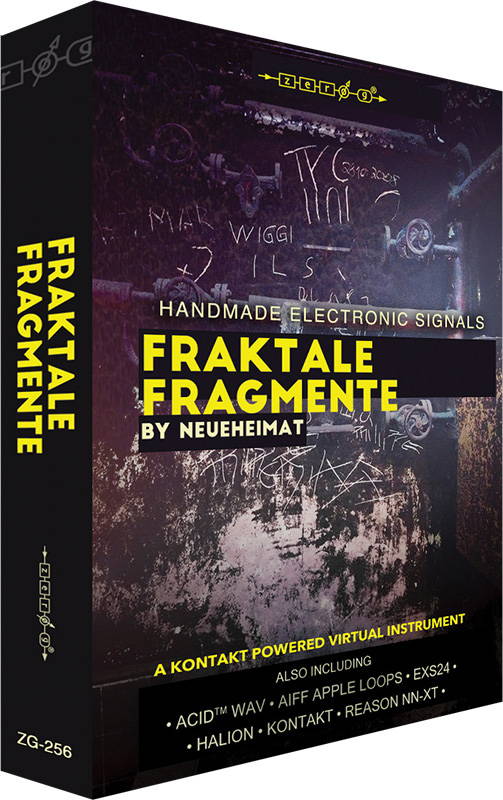 #samples #sampling #zerogsamplelibraries #sounddesign #electronicmusic #music #composer #techno #technoclub #sound #cinematic #sequencer #neueheimat_musik
#stayhome #kontakt #minimal #audio #daw
#noise #fraktalefragmente