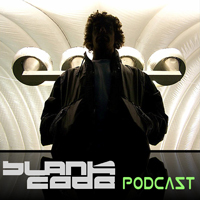 BCP013
!!!!
Trevor Caruso aka
Tiari
comes on the BC Scene with this fresh mix.
If your into
Dark Minimal
, this set will become a fixture in your mp3
player. Enjoy...
http://blankcode.com/blog/2011/08/01/bl
... 013-tiari/
Born in Metro
Detroit
,
Tiari
aka Trevor Caruso, has been
heavily influenced by electronic music his entire life. After being exposed
to the
Detroit
underground Trevor began mixing in 1997. As a
longtime fan of underground and punk culture he has developed his own
deep dark minimal sound.
His current productions are the result of over a decade of experimentation;
utilizing what little equipment he could afford. Schooled on a couple of
drum machines and a sampler, Trevor Caruso developed his style with
whatever toys, keyboards, or various other gadgets he could find. His
productions have received wide support from various artists such as
Richie Hawtin, Sedative, Deepchild, Maetrik, Pheek, Miss Sunshine,
Viktoria Rebeka, Octave, Monoloc, Mike Wall, Morgan Thomas, Audio
Injection
, and
BCR
. Check out more of Tiari's music on Soundcloud.