Tes La Rok DJ Bookings and Bio:
http://twuagency.co.uk/teslarok.html
Tes La Rok Facebook:
http://www.facebook.com/pages/Tes-La-Rok/46783264444
Tes La Rok Soundcloud:
http://soundcloud.com/tes-la-rok
Tes La Rok Twitter:
http://twitter.com/TesLaRok
KMAG speak to
Tes La Rok
about his forthcoming LP
'Them'
as well as his new signing to
Swamp81
under a new guise
Trusta
.
Check interview here:
http://www.kmag.co.uk/editorial/news/te
... em-lp.html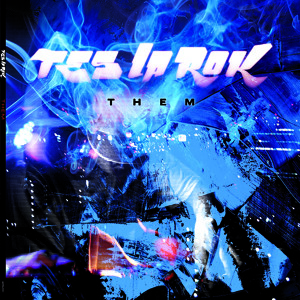 Tes La Rok's
highly anticipated debut album entitled
'Them'
due for release this month.
Tes La Rok
made his name in dubstep circles in 2007 with the massive "Round The World Girls Remix" which immediately positioned him as one of the most exciting artists and definitely one to watch. Anthem releases such as 'Under The Dancing Feet remix' for Clouds, 'Wikidness Remix' for Mungo's Hi-Fi, and 'Up In The Vip / Living Fire' on Dub Police were soon followed by bookings at DMZ in Brixton and dubstep mecca FWD>> at Plastic People.
Tes La Rok THEM LP Audio:
http://soundcloud.com/noppa-recordings/
... ok-them-lp
Album promotion by Push Promotion:
pushpromotion@tiscali.co.uk
Tour dates:
bookings@twuagency.co.uk
BOOKING TES LA ROK
Web:
http://twuagency.co.uk/teslarok.html
Email:
bookings@twuagency.co.uk
AIM: AfterThaEnd and TWUAgency
TEL: 0044 7979 325 737
This Way Up Artist Agency:
Web Europe:
http://www.twuagency.co.uk
Web USA:
http://www.twuagency.com
Web New Zealand, Australia & Asia:
http://www.twuagency.co.nz
Twitter:
http://twitter.com/thiswayupagency
Facebook:
http://www.facebook.com/ThisWayUpArtistAgency